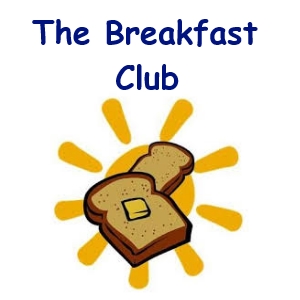 'The Breakfast Club' runs Monday – Friday from 7.30am to 8.30am.  Pupils can arrive at anytime within this hour but we do ask that those pupils requiring a hot breakfast arrive before 8.10am. This will give the pupils enough time to eat breakfast and provide sufficient time for us to tidy away promptly at 8:30am. Pupils do not have to attend every day but we ask that any sessions are booked a week in advance to provide numbers for catering. Each session costs £3 per day which includes a hot breakfast, a drink and fruit or cereal.
There are a range of healthy breakfast options available and we encourage the children to be involved in choosing what they would like to eat.  We always have a selection of cereals, baked goods (toast, croissants, waffles etc) fresh fruit, jams and honey, yoghurt, fruit juice, squash and hot drinks. (Vegan and vegetarian options are available)
For more information regarding the club please contact Mrs Bilcock or Miss Wren ('The Breakfast Club' Leaders)
If you would like to reserve a place at The Breakfast Club for your child/children please use the following links and return the completed paperwork to ' The Breakfast Club' leaders.
'The Breakfast Club' Consent Form
'The Breakfast Club' Booking Form