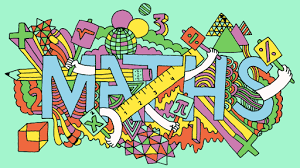 "Encourage each other and build each other up" (Thessalonians 5:11)
Intent:
The intention of the mathematics curriculum is to provide all pupils with the depth of knowledge and mathematical skills to be able to solve new problems in unfamiliar situations.  Pupils will be able to apply the techniques and skills learnt in mathematics lessons to their mathematical studies, all areas of the curriculum and everyday life.
Our main aims are to:
Pupils are prepared for the next stage of their education: Ensure every pupil succeeds and many excel in mathematics
Broaden pupils' horizons: Ensure pupils have the relevant mathematical knowledge and skills to prepare them for day to day life and the workplace
Independent, confident and successful learners: Develop curious and creative learners who are intrigued by mathematics and show resilience and persevere together to solve problems
Implementation:
Pupils are encouraged to broaden and deepen knowledge whilst showing a positive attitude to learning. The intent is implemented through the structure and progressive learning within mathematics lessons and working together as a community with the support of students, parents, businesses and other schools to provide opportunities for learning.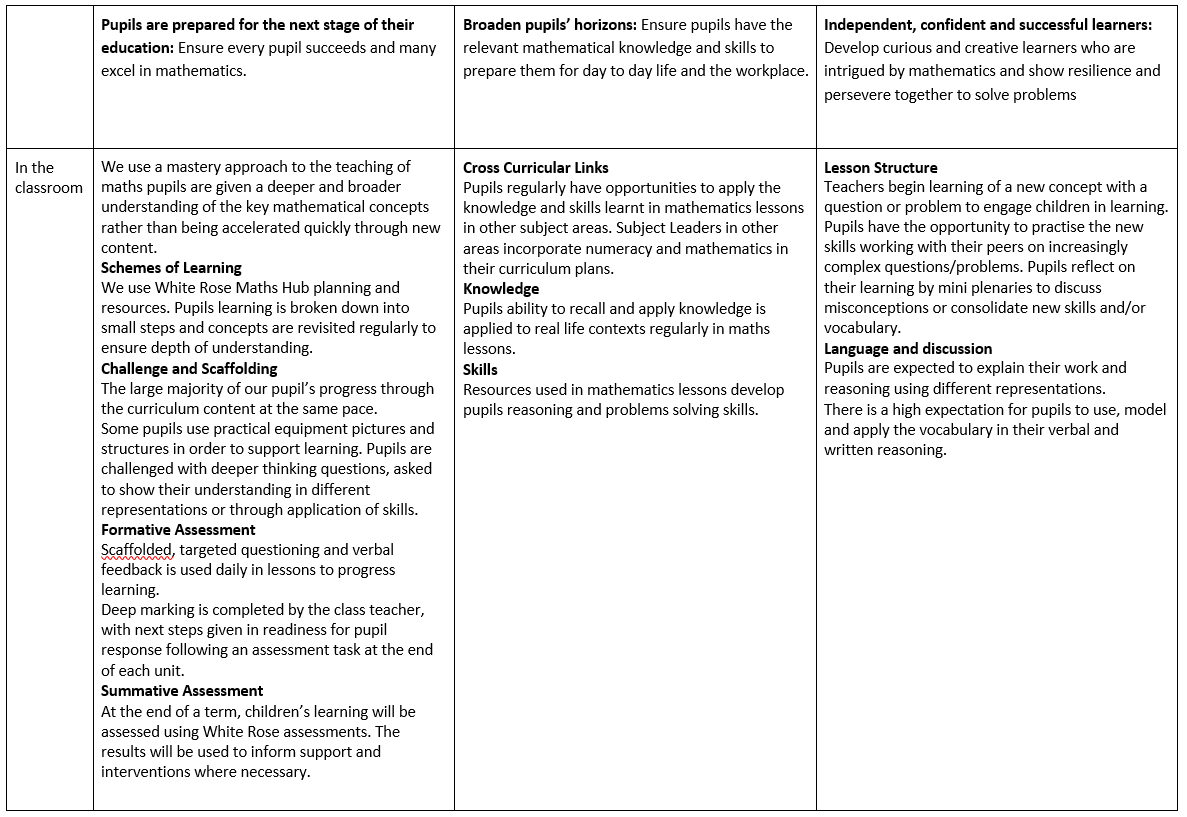 Impact:
Pupils achieve academically, are ready for their next steps in education and have high aspirations for their future.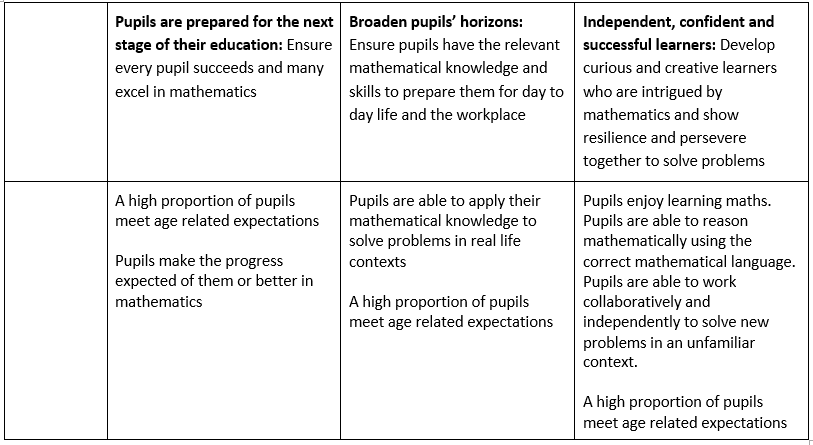 Links: